MADE IN TEXAS  |  PETA CRUELTY-FREE & VEGAN | GMP | SOURCING FROM ORGANIC AMERICAN FARMERS | 281-684-0755
Custom Formulated 100% Natural Bulk Topicals for CBD & Private Label
The industry's leader
in medicinal salves.

WHO WE ARE

Founded by Dahlia Kelada in 2012, SALVE (aka Salve Naturals) was invented to create natural and healthy topicals that actually do something. With her introduction to plant-based medicine in 2006, Dahlia was eager to share with the community the remedies that she invented that helped her. She was the first to create 100% natural plant-based topical medicines that are registered with the FDA as OTCs.

Prior to starting SALVE, Dahlia had a 20 year career in product commercialization, brand management and marketing. She has since earned a Master of Science in Health Science, Integrative Medicine from The George Washington University School of Medicine and Health Sciences. Dahlia is also an integrative medicine (disease prevention) educator and professional speaker.

SALVE started at local farmers markets in the Houston area where the brand gained a loyal following. Since then, Dahlia set out to support other businesses with their brand development by offering private label, bulk, custom formulation and professional use.

As a cosmetic and cosmetic drug manufacturer, SALVE primarily serves B2B industries such as retailers, beauty and spa, health and medical, hemp farmers and CBD extractors. This website represents our B2B division of Salve Naturals.


Formulating
plant-based
topical medicines
since 2012.


GMPc audited by FDA
PETA cruelty-free & vegan
Hand crafted
Made in USA
GOTEXAN
CREATING FORMULATIONS

OUR PROCESS

We don't sell on our website because of the intellectual property of our business model and the complex formulation process. We begin developing products only after a mutual NDA and manufacturing agreement has been signed by the customer.

Yes, it's true ... we do not charge formulation fees, and we never will (unless you want to own the IP). Because of this, there is a high demand for our services. We dedicate a lot of time, resources and expertise to write each formula and ask that only serious inquiries be made.

Ready to start creating your custom skin care?
QUALITY - SERVICE - RELATIONSHIPS

OUR VALUES

We insist that our suppliers meet our quality and cruelty-free standards. That's why we have a dedicated sourcing coordinator on staff to actively evaluate suppliers and ensure you're getting the best quality ingredients possible.

Personal relationships matter to us, and we want to be a partner in your success for a very long time. You will be given Dahlia's personal phone number to call or text at any time. She's always excited to help you brainstorm and give recommendations on product and ingredient as well as market trends.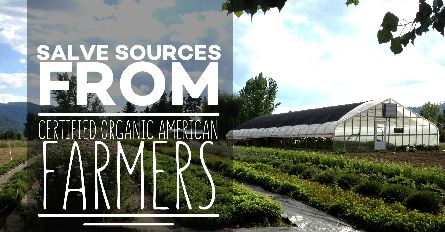 FARM-TO-FORMULaTION
SOURCING BEST PRACTICES
We have an in-house sourcing coordinator that actively seeks out the highest quality materials, many of which are sourced domestically from certified organic farmers. We also work directly with suppliers from around the world who process native plants for us.

We meet the following:

PETA cruelty-free

GMP compliant (Audited by FDA) 
Registered as OTC drug manufacturers with FDA

Supported by Texas Department of Agriculture (GO TEXAN)

Formulated by us -- Manufactured by us

100% naturally-derived ingredients

No artificial garbage (the list is too long)
our suppliers' qualifications
Our suppliers often meet several of the following certifications:

cruelty-free

USDA organic
vegan

gluten-free

non-gmo

kosher

halal

fair trade

ISO 9001
OUR QA & SUPPLIER VETTING PROCESS
Some of our sourcing best practices include a strict vetting system:

Signing our Cruelty-Free Agreement (vegan and no animal testing)

Requiring COAs and SDS for each lot we order

Investigating if whether non-disclosed ingredients are present

Organoleptic evaluations during material check-in and while actively used in the lab

Look for discrepancies in supplier's business process and QA over time

Maintain close relationships with the supplier/processor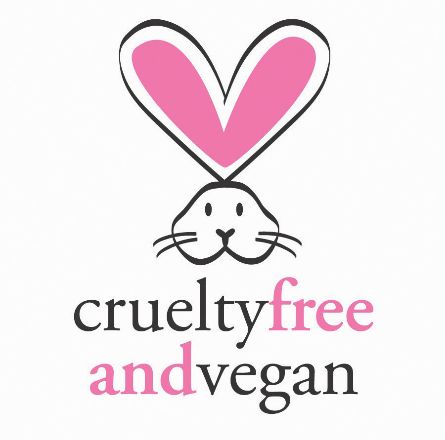 CRUELTY-FREE STATEMENT OF ASSURANCE
This declaration applies to all Formulations and Ingredients supplied to your company.

SALVE NATURALS and our suppliers of raw materials are registered with PETA as cruelty-free and vegan compliant. SALVE and its affiliates do not and will never test/retest our products on animals to assess safety, efficacy or environmental effects of Formulations and Raw Materials.

As a member of PETA's Beauty without Bunnies program, we have vetted our suppliers and verified with PETA that we do not conduct or commission any animal tests on ingredients, formulations, or finished products and that we pledge not to do so in the future, as well as pledge never to utilize suppliers who conduct or commission animal testing.

Our products are comprised solely of all-natural plant ingredients and natural butters/waxes, where we have taken steps to assure that no animal testing has occurred at any point of our supply chain or manufacturing process. We do not tolerate any exceptions to this rule.

The formulations and/or raw materials you will receive from SALVE NATURALS are cruelty-free and contain no animal byproducts with the occasional exception of beeswax or locally sourced Texas honey.

I hereby confirm that all of the above information is complete and accurate, and agree to immediately notify the client, in writing, of any changes to the above details.

Sincerely,

Dahlia Kelada

Salve Naturals, Founder/CEO

Cosmetic Formulator
Contact Us
If you want a high-quality product and a high-integrity partnership, you've come to the right place.

We source only the highest-quality ingredients possible, many of which are food-grade, certified organic and grown by American farmers. Our products are PETA cruelty-free, vegan, supported by the Texas Dept. of Agriculture and based in natural medicine.
*NOTE: Catalogues, formulations and pricing are not provided without a signed Mutual NDA and Packaging Agreement (provided by BULKSALVES).
Address
KCG-SALVE
2500 Wilcrest Drive
Suite 300 #118
Houston, Texas 77042
By Appointment Only